Publicado: 27/06/2022

impactos agua desarrollo sostenible
Informe
Deltares 2022 impact report online
ON LINE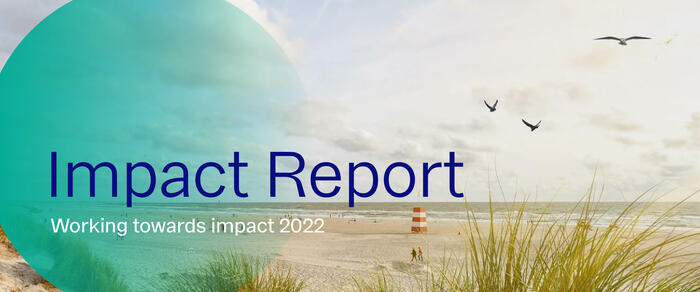 ---
visit the world of water and the subsurface. Read nineteen stories that show how Deltares contributes to innovative and sustainable solutions for complex and urgent challenges facing society. With government authorities, business and research institutes throughout the world, we are working on safe and sustainable living, now and in the future. We describe how we do this in our 2022 impact report. The report provides a look behind the scenes at how we deepen and, broaden our knowledge and collaborate on the challenges facing society.
Droughts are among the most impactful natural hazards to both nature and humanity. Globally, about 1.5 billion people have been directly affected by drought in this century and the associated costs are estimated to be over $100 billion.
Many deltas and coastal areas in the world not only need to deal with rising sea levels but also with land subsidence. The societal costs of subsidence are huge.
Service delivery by current infrastructure is under stress of intensifying use and change of use. In addition, parts of the infrastructure is due for renovation or replacement and new infrastructure is constructed.
Even with protection measures in place, water- and weather-related disasters may still inflict significant damage and casualties. As 10% of the world's population lives in low-lying, flood-prone areas, this concerns hundreds of millions of people globally.
For the built environment, the Dutch government, industry and knowledge institutes have identified renewable energy sources for collective heating and cooling systems. In these systems water and subsurface play an important role as a sustainable source of energy.
Autor/es: Deltares
Editor/es: Deltares
Temas del Agua: Agricultura, Ambiental, Concienciación, Doméstico y Urbano, Educación, Energia, Otros, Sanidad
Organizaciones Relacionadas: